Client Case Study - Jane Taylor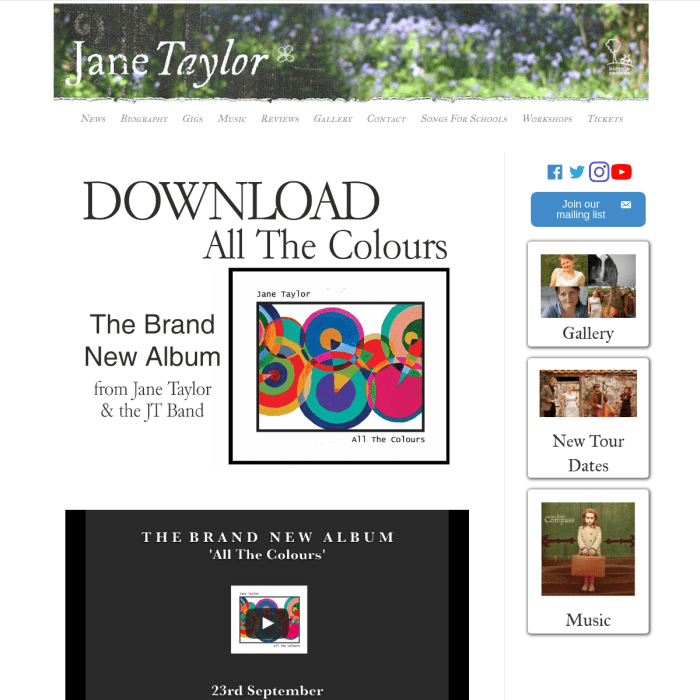 WordPress Migration & Theme Creation
Jane Taylor has been a favourite singer of Darren's for a long time. So having the chance to work with Jane to update her website was a genuine pleasure.
The sites current focus is to highlight the new Album "All The Colours" and the new 2022 UK Tour to promote the album.
The existing website used a custom built solution which when built was ahead of it's time, however in 2022 it was in a need of upgrading.
The site was not 100% mobile friendly and Google had highlighted some issues.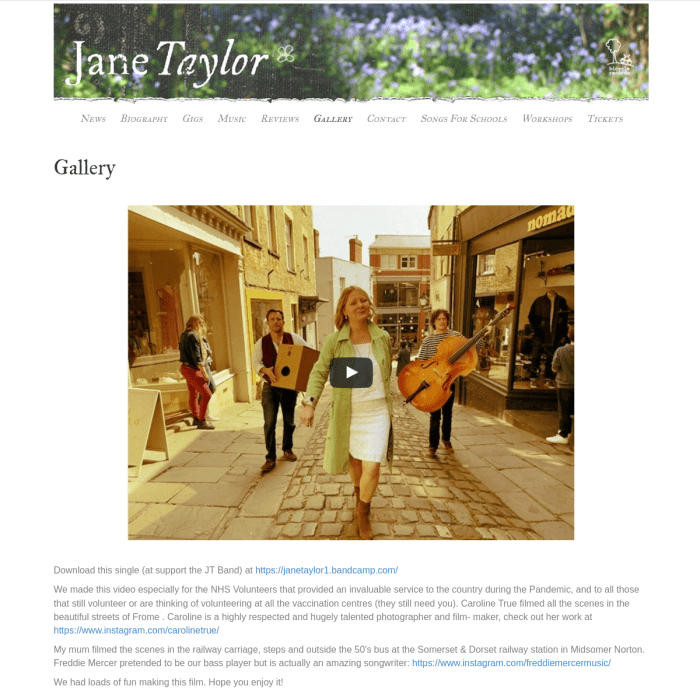 WordPress was the obvious choice for the main website.
We started with a fresh install of WordPress and built a custom theme to replicate the existing design elements.
An automated cloud-based backup solution was added to ensure the backup was always up to date.
HTML provided from PayPal allows the purchasing of tickets for the 2022 UK Tour. This is likely to be replaced in 2023 with a WooCommerce solution.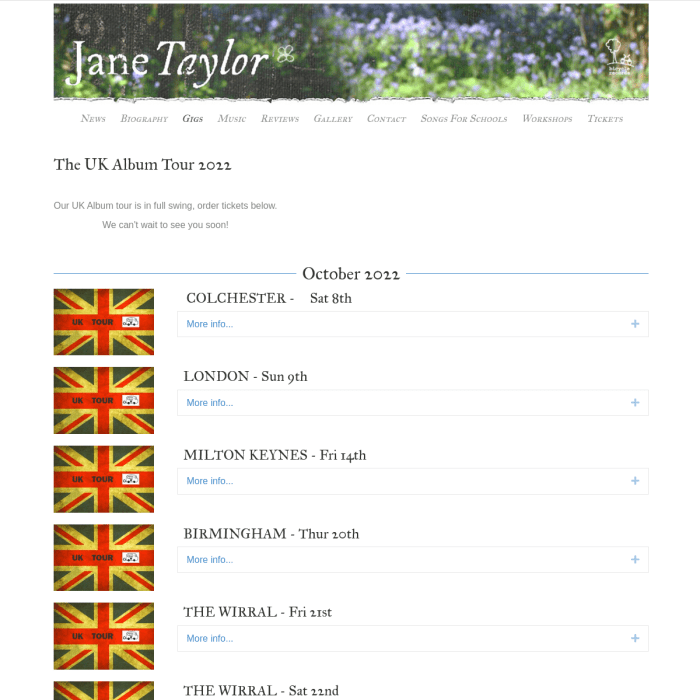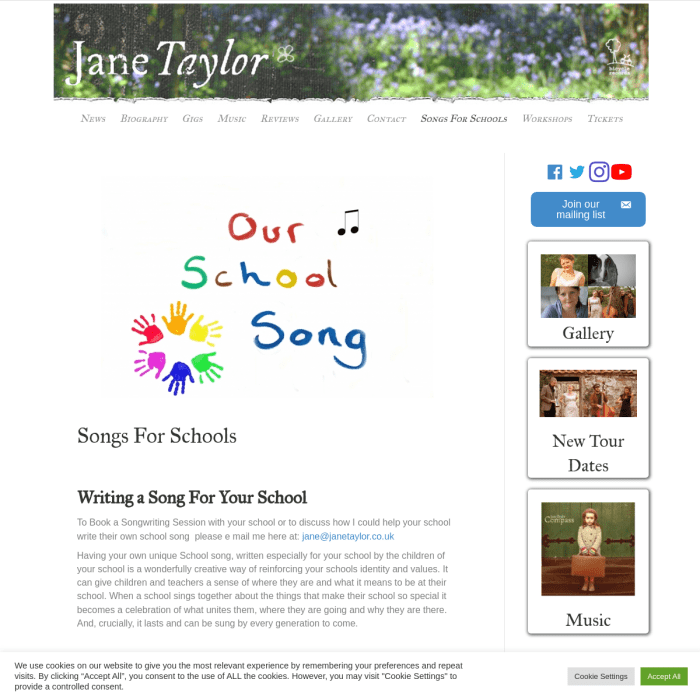 A Mobile Friendly Website
The site is now fully responsive.
New news items can be added with minimal support.
We are able to support Jane with her website changes when she is busy with her music commitments.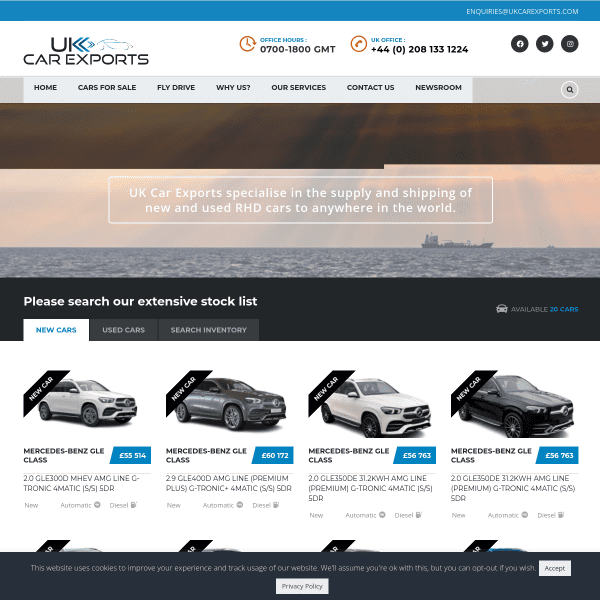 Jeremy Freeman
UK Car Exports
"Solve My Problem were able to take our existing aging website and bring it up to date. Implementing automation that reduces our administration overheads and helps us to do what we do best, sell cars.."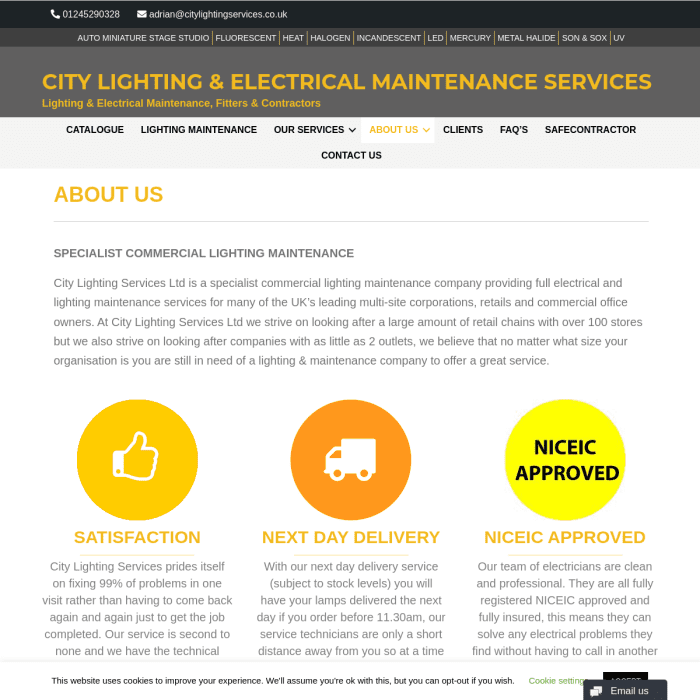 Adrian Crosdale
City Lighting Services
"Our website couldn't be updated properly meaning important certification information was missing. Darren was able to rebuild it, fix the issues and upgrade it in a few days. Really pleased…."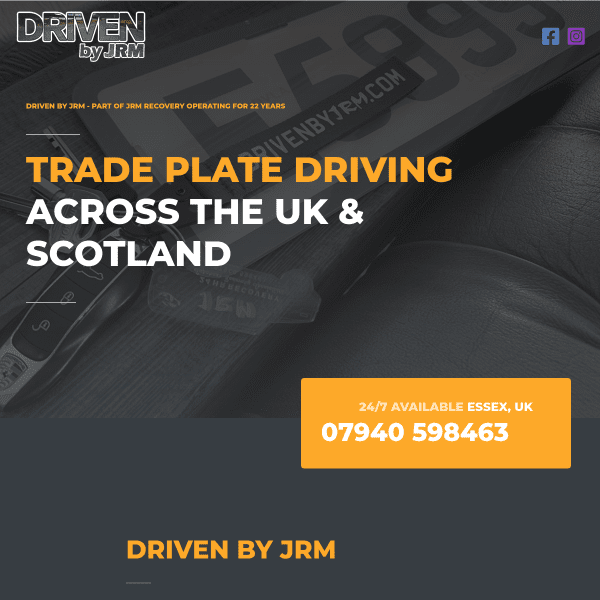 Jason Ross
Driven by JRM
"We didn't want anything too special just a online visual single page, being really busy is nice with trailered & driven stuff, it's taken me around 6 months to find the time to sort this out."