WordPress Monthly Management
With our WordPress Management service, you can sleep better at night without worrying about what's happening with your WordPress site and how it's being managed. You'll can be confident in the knowledge that it's being looked after as if it was our own.
All the essentials - weekly backups, monthly software updates, 1st class support, 24/7 monitoring, security & malware protection.
Premium SEO Services are available
Initial Site Audit / Security Check

Weekly Plugin & Theme Updates

Premium Theme & Plugin Licences

Monthly Visual Inspection
Fully Managed WordPress Care Plan Plus
Including our essentials plan plus - 24/7 Uptime Monitoring, Maintenance Tasks, Daily Backups, Staging / Demo Testing and more
Premium SEO Services are available
Minor Updates

When you need to modify an image or text on your website - up to 35 minutes of edits a month.

Faster Website Loading

Advanced techniques to make your website feel faster to visitors. 

Premium SEO Tools

Premium tools to ensure that your website is as search engine friendly as possible.

Priority Support

Tickets are prioritised and dealt with as fast as possible.

Priority Software Updates

WordPress and Plugin updates are prioritised. 

Daily Off-Site Backups

Your website content is backed up daily and secured in a different location.

30 days' worth of updates are maintained.

Monitoring of Bing Webmaster Tools

Bing is often forgotten but provides a solid source of traffic for lots of industries. 

Monitoring of Google Search Console

If Google finds any issues with your website, they will report them in their Search Engine Console. It's important to review these and understand what matters and what is noise.

Monthly Traffic Reports

It's essential to understand how people are finding your website. When a page gains traffic, this should be nurtured, and additional effort should be focused here.

404 Broken Link Check

A 404 error is a technical term for a page not found. These are frustrating for users and damaging for search engine listings.

Malware / Virus Removal

Priority monitoring and removal for any site infected with a virus or malware.

Daily Security Scans

Scans for any security issues with instant notifications on issues found.
Not to worry, we can build bespoke packages to suit your business.
Whilst our packages suit most businesses, we know too well that not all businesses are the same.
From managing your Google Business Profile, your MailChimp campaigns to running Facebook adverts, we have you covered.
What is WordPress Managed Service?
WordPress website maintenance is critical to ensure your WordPress website is up-to-date and secure.
WordPress and the plugins that add additional functionality are updated regularly, sometimes, these are feature or bug fixes, but often they are critical security updates.
Failing to update these can result in your website being hacked and, as a result, being blocked by search engines. This can take weeks to resolve and can damage your business reputation.
With our managed service, you can have peace of mind knowing that your website is being treated as if it was our own.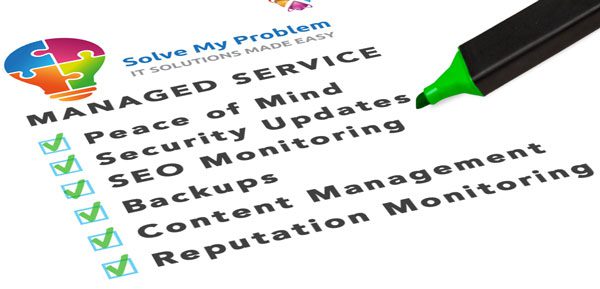 Our WordPress Managed Service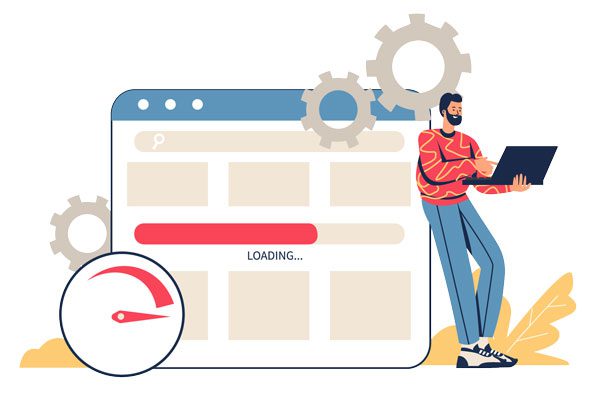 Our WordPress Managed Service ensures your website is an asset and not a burden to your business.
Some of the services we offer include:
24/7 monitoring: Our systems monitor your website for problems 24 hours a day, 7 days a week.
Software Updates: We'll take care of updating your WordPress core, theme, and plugins, so you don't have to worry about it.
Backups: We'll regularly create backups of your site, so you can rest easy knowing your content is safe and secure.
Performance Optimisation: We'll use various techniques to help ensure that your site loads quickly and performs well.
Security Enhancements: We'll implement security measures such as firewalls and malware scanning to help protect your site from online threats.
Our managed service also includes the license costs for the premium plugins and themes we use. 
While the WordPress platform is free, additional software known as plugins enhances the functionality, and the "Theme" is the element that controls the look, feel and overall user experience. 
The websites we build and develop use these premium products to ensure your website is fast, secure, search engine friendly, and works across mobile and desktop computers. 
Benefits of a Managed Service
WordPress is a great platform, but it does require being managed properly.
Thousands of WordPress websites are hacked every year due to being set up incorrectly or poorly managed.
Our managed service gives you access to premium additions (plugins) and services costing £100's per year. These used properly increase the speed, reliability and search engine friendliness of your WordPress website.
With offsite backups, 24/7 monitoring and regular updates, we can reduce the chances of any technical issues or likelihood of hacking.
Even if an update causes issues, our backup services ensure that your site can be restored quickly.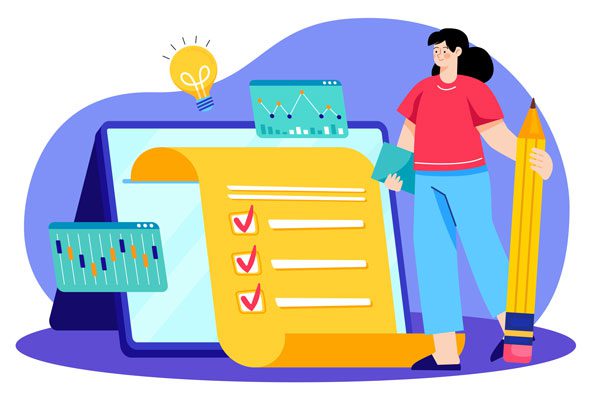 Web Design Client Discounts
As part of our web design client experience, we offer generous discounts for all web design clients who have trusted us to build their online presence.
Our website design service requires a managed service due to software and licensing support.